Ähnliche Artikel wie Acrylic on Panel Titled: Contradiction
Mehr anzeigen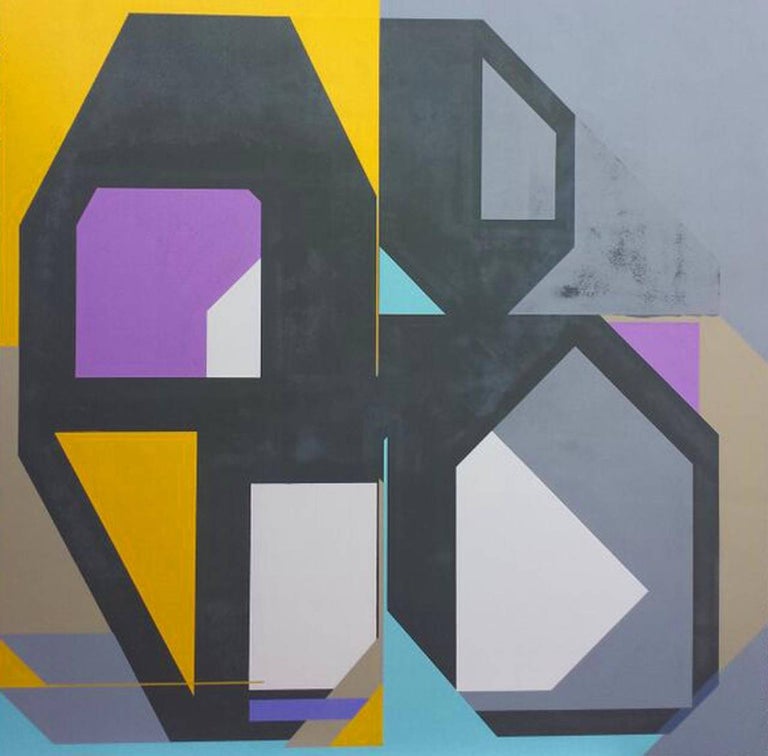 1 von 10 Bildern
William Finlayson

Acrylic on Panel Titled: Contradiction

2015
Beschreibung
Diese Artikelbeschreibung wurde ursprünglich in englischer Sprache geschrieben.
acrylic painting on wood panel Born in Tallahasee Fl, William started his artistic career as a color consultant for his family's Design and Painting company that took on constant projects of custom painted interiors and decorating. This work of 20 yrs lead him to his fascination with textiles and paint, along with custom furniture. After creating and selling dozens of unique pieces of furniture, here began his transition from wall, to wood on furniture, to canvas. Painting on canvas was the culmination of his creative outlet. William feels that his lack of formal training in Fine Art has afforded him a freedom to paint what he envisions and feels, rather than conform to specific style or genre that he feels is limiting Inspired by hard edge abstraction and color field art such as Kenneth Noland, Joseph Albers, Gene Davis, Frank Stella, Anne Truitt, Imi knobel.William is showing his work locally and nationally and being collected in Palm Beach Island, Washington and New York. Gallery Representation DTR Modern Galleries 440 S. County, Palm Beach FL 33480 DTR Modern Galleries Boston NoSo Fine Art, 3716 S. Dixie Hwy West Palm Beach Fl 33405 Gary Rubinstein Antiques, Miami Fl JF Gallery, 3901 West Palm Beach Art & Design District
Details
Künstler

Herstellungsjahr
Material

Kunstbewegung & Stil
Zustand

Abmessungen

H 58 in. x W 58 in. x D 2 in.

H 147.32 cm x W 147.32 cm x D 5.08 cm
Galerie-Standort

Referenznummer
Unser Versprechen an Sie:
Falls Sie nicht glücklich sind, wie ein Artikel angekommen ist, arbeiten wir mit Ihnen und dem Verkäufer, um zu einer optimalen Lösung zu kommen.
Mehr erfahren
Versand, Retouren & Zahlung
Preise variieren je nach Ziel und Komplexität

Versandmethoden basieren auf der Artikelgröße, Typ, Zerbrechlichkeit und spezifischen Eigenschaften.

Versandkosten basieren auf den Lieferantenkosten, Lieferentfernung und Komplexität der Verpackung.

Der Artikel kann innerhalb von 7 Tagen ab Lieferung zurückgeschickt werden.

Detailansicht
1stdibs akzeptiert die folgenden Zahlungsarten
Verkäufer bei 1stdibs seit 2014
Standort: West Palm Beach, FL
Vielleicht gefällt Ihnen auch
Warum bei 1stdibs einkaufen?
Nur geprüfte, professionelle Verkäufer
Voll versicherter weltweiter Versand