TAKASHI MURAKAMI: Homage to Francis Bacon. Pop Art, Superflat, Japanese Modern
Ähnliche Artikel anzeigen
Mehr anzeigen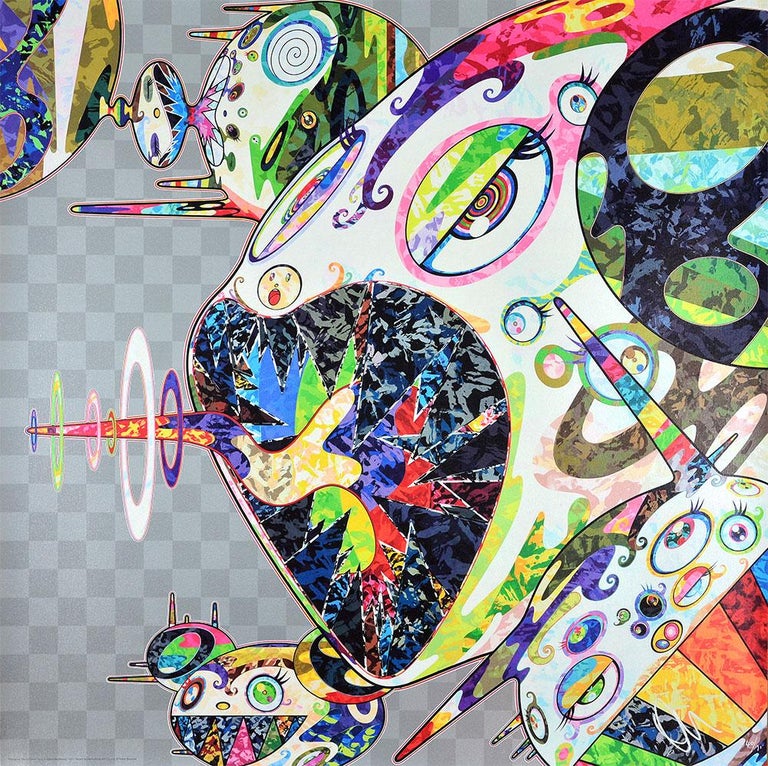 1 von 8 Bildern
Takashi Murakami

TAKASHI MURAKAMI: Homage to Francis Bacon. Pop Art, Superflat, Japanese Modern

2017
Beschreibung
Diese Artikelbeschreibung wurde ursprünglich in englischer Sprache geschrieben.
Homage to Francis Bacon (Study of Isabel Rawsthorne) Date of creation: 2017 Medium: Offset lithograph with cold stamp Media: Paper Edition: 300 Size: 68 x 68 cm Observations: Offset lithograph with cold stamp on paper hand signed by Takashi Murakami with silver pen and numbered of a limited edition of 300. As it happened with the 727 series, Murakami's Homage to Francis Bacon has become one of the most interesting Works of his career. The first time that Murakami's Study of George Dyer & Study of Isabel Rawsthorne were released was back in 2004 and there has been two other releases of this work since then. On 2012 Murakami released an extremely limited edition of screen prints that are now almost impossible to find. In 2017 the artist created a new versión of these works adding his now classic silver background that highlights the colours of the portraits, which have a watercolour-like look. Interest in these works has always been huge and seems to grow as years go by, just like it does with the 727.
Details
Künstler

Herstellungsjahr
Material

Kunstbewegung & Stil
Zustand

Abmessungen

H 26.78 in. x W 26.78 in.

H 68 cm x W 68 cm
Galerie-Standort

Referenznummer
Unser Versprechen an Sie:
Falls Sie nicht glücklich sind, wie ein Artikel angekommen ist, arbeiten wir mit Ihnen und dem Verkäufer, um zu einer optimalen Lösung zu kommen.
Mehr erfahren
Versand, Retouren & Zahlung
Preise variieren je nach Ziel und Komplexität

Versandmethoden basieren auf der Artikelgröße, Typ, Zerbrechlichkeit und spezifischen Eigenschaften.

Versandkosten basieren auf den Lieferantenkosten, Lieferentfernung und Komplexität der Verpackung.

Der Artikel kann innerhalb von 14 Tagen ab Lieferung zurückgeschickt werden.

Detailansicht
1stdibs akzeptiert die folgenden Zahlungsarten
Verkäufer bei 1stdibs seit 2018
Vielleicht gefällt Ihnen auch
Warum bei 1stdibs einkaufen?
Nur geprüfte, professionelle Verkäufer
Voll versicherter weltweiter Versand