Ähnliche Artikel wie Robin Waynee, Montana Agate Necklace, Sterling Silver and 18 Karat Gold
Mehr anzeigen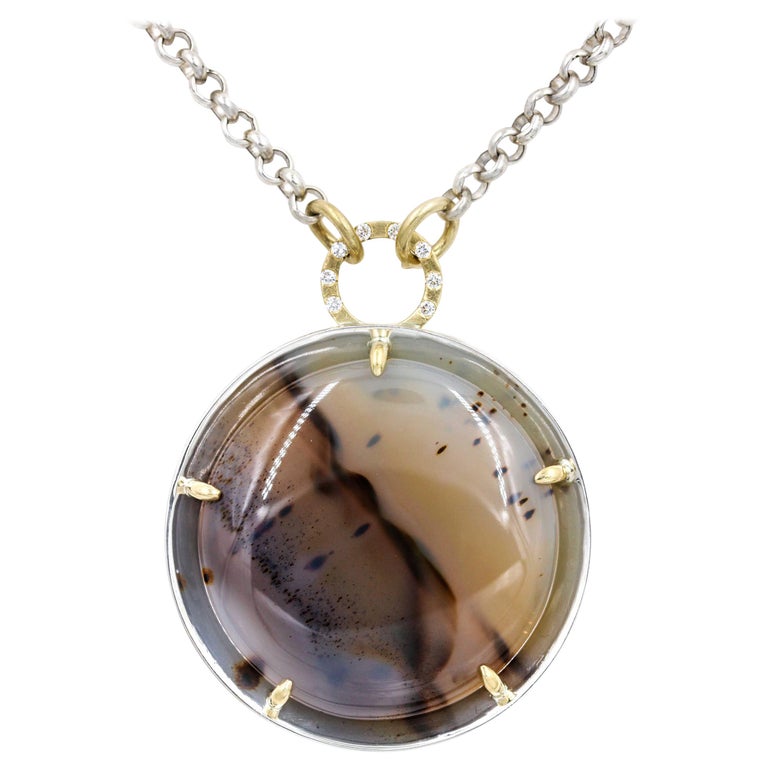 1 von 4 Bildern
Robin Waynee, Montana Agate Necklace, Sterling Silver and 18 Karat Gold
Beschreibung
Robin Waynee Montana Agate Necklace, 2019 Sterling Silver & 18K Gold, Montana Agate, VS1 Diamonds. Robin has an unprecedented record at the Saul Bell Design Awards, one of the most prestigious international jewelry competitions. She earned First Place in the silver category in 2010, and received First Place in the gold category a year later. In 2012, she became the first jeweler to achieve three consecutive wins when she received the Grand Prize for her bracelet "Corona and Halo".
Details
Hersteller

Zeitraum
Herkunft

Herstellungsjahr
Verkäufer-Standort

Referenznummer
Unser Versprechen an Sie:
Falls Sie nicht glücklich sind, wie ein Artikel angekommen ist, arbeiten wir mit Ihnen und dem Verkäufer, um zu einer optimalen Lösung zu kommen.
Mehr erfahren
Versand, Retouren & Zahlung
Preise variieren je nach Ziel und Komplexität

Versandmethoden basieren auf der Artikelgröße, Typ, Zerbrechlichkeit und spezifischen Eigenschaften.

Versandkosten basieren auf den Lieferantenkosten, Lieferentfernung und Komplexität der Verpackung.

Der Artikel kann innerhalb von 3 Tagen ab Lieferung zurückgeschickt werden.

Detailansicht
1stdibs akzeptiert die folgenden Zahlungsarten
Verkäufer bei 1stdibs seit 2016
Warum bei 1stdibs einkaufen?
Nur geprüfte, professionelle Verkäufer
Voll versicherter weltweiter Versand